Takapuna Wedding – Auckland North Shore
Set in the beautiful gardens of the Wilson Home on Lake Road.
Equipment. For the ceremony we set up a Portable System with one lapel mic worn by the celebrant. The speakers are not visible in these images because they're on the ground on either side of the seated guests. For the reception we supplied a DJs Sub System.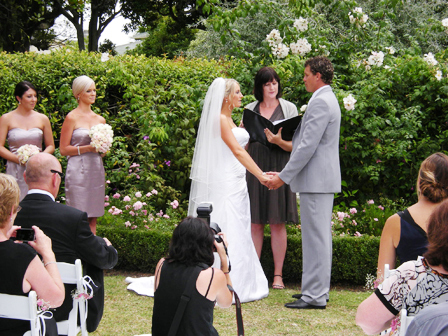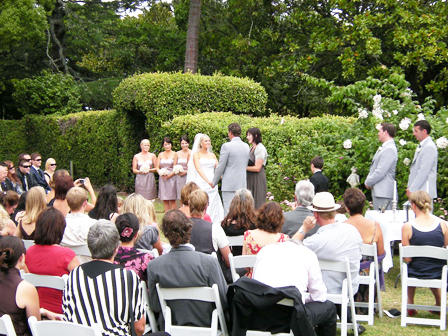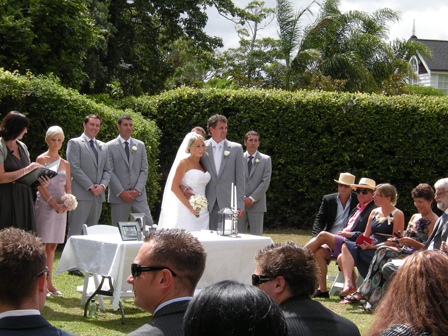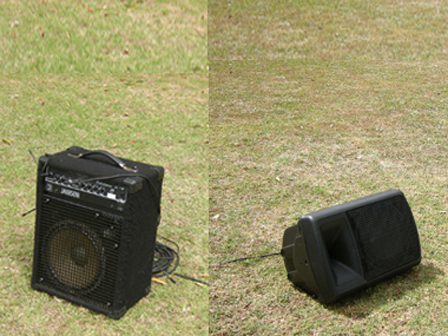 See an Outdoor Wedding at Milford Reserve, North Shore, Auckland. 
Click here for some  Sound & Microphone Advice for Weddings