The Parnell Waiters' Race – Herald Park, Parnell Road.

A new event organised by Parnell Inc attracting a large crowd keen to see galloping waiters spill the contents of their trays as they raced around a circuit – even Antione's Tony Astle had a go – with great music from the Nairobi Trio.
Equipment
System 1.2 - Microphone System with four additional speakers to make a six speaker surround system, included a mixer, mic and stage monitors for the band. A QSC GX5 amps, SM58s and a Yamaha MG124c mixer.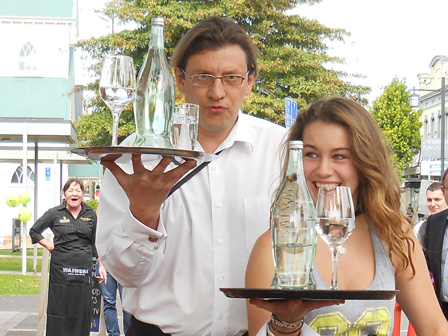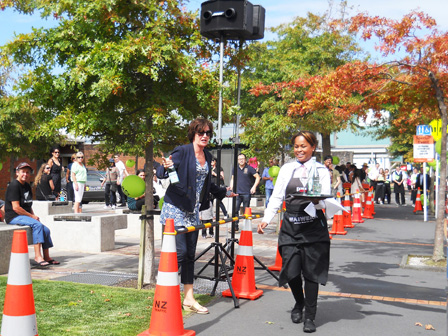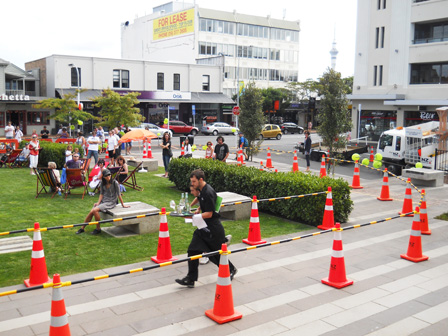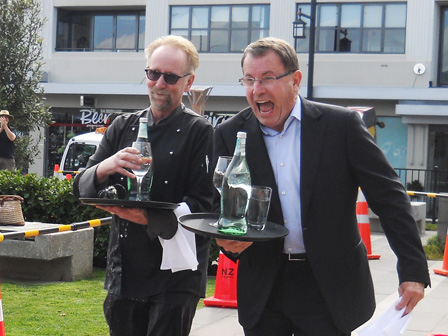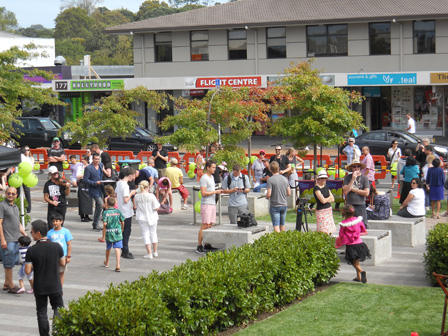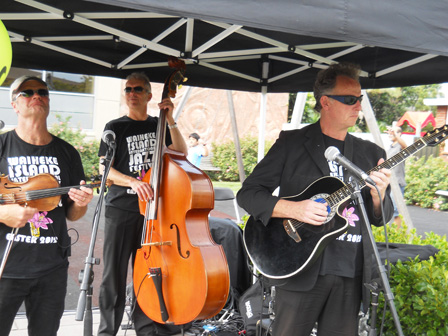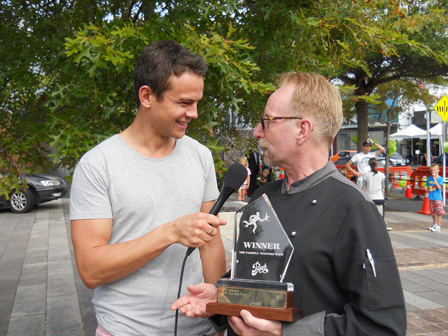 Publicity notes: The tastes of Parnell will turn to the spectacle of the Waiters' Race in Heard Park, where Parnell's 'best in service' compete for the title.
In keeping with the wonderful dining/restaurant history of Parnell from the 70s, 80s and 90s, contestants have been invited from the hey days of old, Antoines, VBG, Metropole amongst them, to mix it up with staff from the current flourishing café culture and popular neighbourhood lounge bars. NSP Restaurant was the first to lead the charge to sign up this year. With Japanese and other Asian flavours fusing into the rise of Parnell hospitality offerings. The 2010 race saw Kimonos in the starting line up!
Waiwera Water, who have been dazzling Parnell with innovations in their new store, are sure to come up with something scene stealing on the day of the race.