Catwalk In The Street – Osborne St, Newmarket.

The return of last year's successful fashion event organised by the Newmarket Business Association. The good weather drew the Saturday crowds and the improved layout and design with more seating made a real difference.
Equipment
System 1.2 - Microphone System with six additional speakers to create an eight speaker system the length of the street. We used QSC GX7 amps, cordless SM58s and a Yamaha MG124c mixer, and supplied the 25kva generator for the audio and live AV.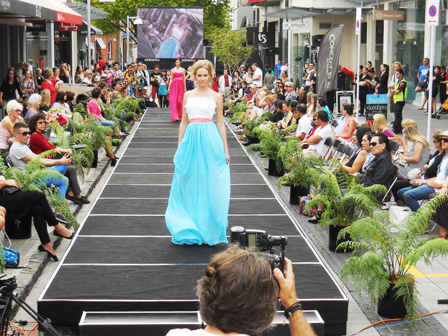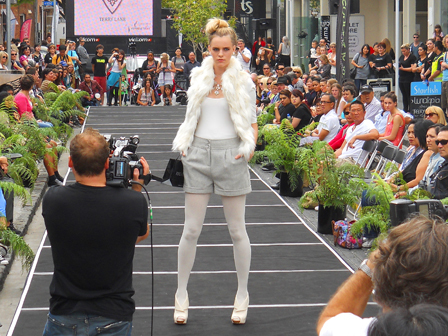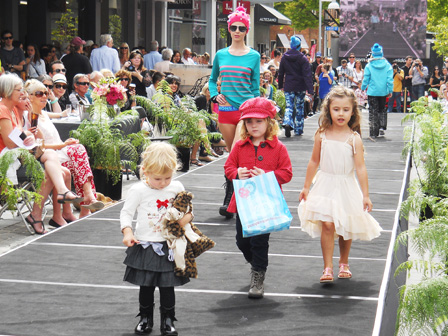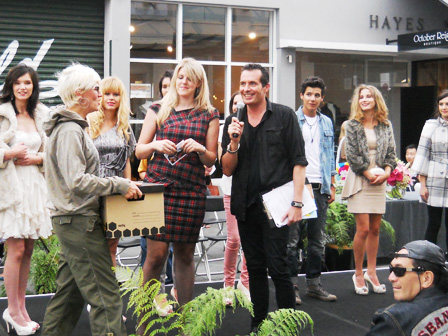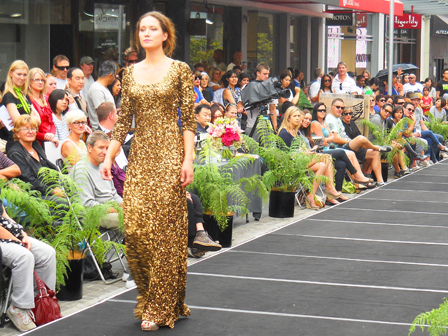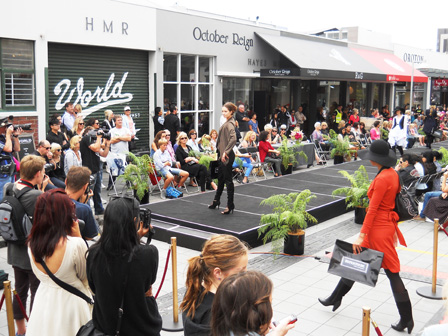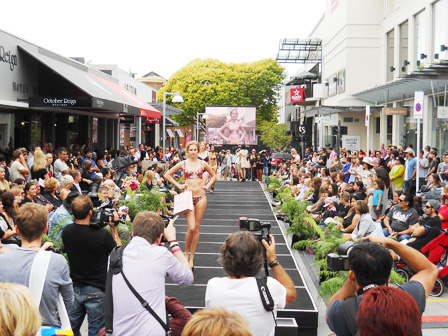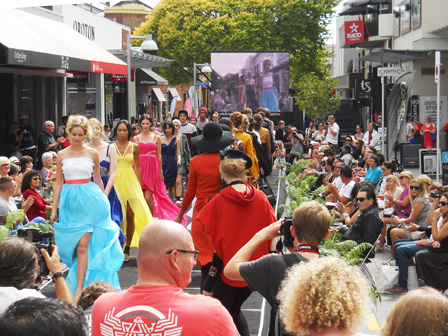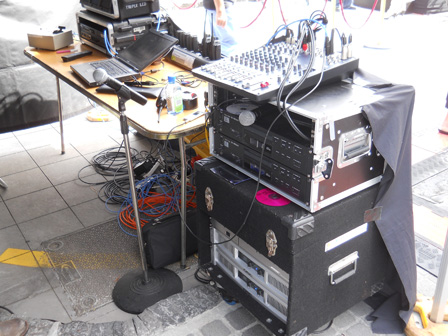 More pics here on SnapStartLive
Press Release: Newmarket Business Association
NZ's fashion capital Newmarket , is staging one HUGE day of fashion with its free to the public "in-store now" winter collections on Saturday 24th March 2012.Catwalk on the Street - The Fashion Show that Stops Traffic.
Showtimes: 11am, 12:30pm, 2pm and 3:30pm
This is the second year of this hip and surprising event on Osborne St where we literally stop traffic with a long catwalk down the middle of the road, where our glamorous professional models strutt their stuff to the latest sounds from the Northern Hemisphere collections, mixing it up with fashion from over 30 Newmarket Designers and fashion retailers.
- 30 Designers.
- 45 Male and Female Models.
- 25 Metre Runway.
- Giveaways, in-store activity and offers
Designers and Retailers Showing.
Huffer, Charlie Brown, Andrea Moore, Robyn Mathieson, Repertoire, Starfish, Kingan Jones, Karen Millen, Augustine, Calvin Klein Jeans, Forever New, Glassons, Barkers, Route 66, Vincent, Decjuba, Hartleys, Barkers, Bendon, SITKA, Modes on Broadway, Terry Lane (cashmere), Pumpkin Patch, Kid Republic, MAX fashions, Snow Centre, Rembrandt Suits, SMIGGLE, EGG maternity, HOT BODY, Icebreaker and more…