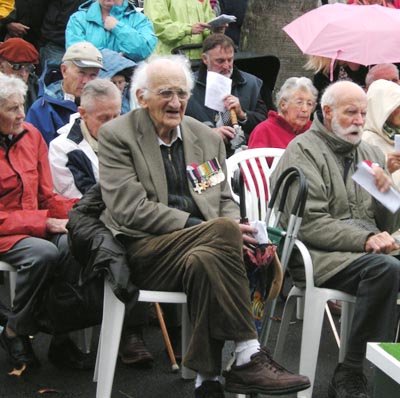 The last of the old soldiers - Devonport ANZAC Parade - April 2009

Event
Rather than a dawn parade, in Devonport their day of rememberance starts at the family friendly time of 9.30am. The Navy have their base in Devonport and are the military presence at the parade.
The sound system needed to cover a large area of the lower Village streets because people tend to converge in front of and behind the speaker podium.
Many attending commented afterwards that it was a good to actually hear the speeches for once! We even received a very kind thank you note from the NSCC.
Equipment
System 8. Event System with 8 speakers, 6 mics and a lectern microphone and a lot of cabling.
Click
info@soundworks.co.nz
to email us about this system.

Included delivery, set-up, sound check and collect.